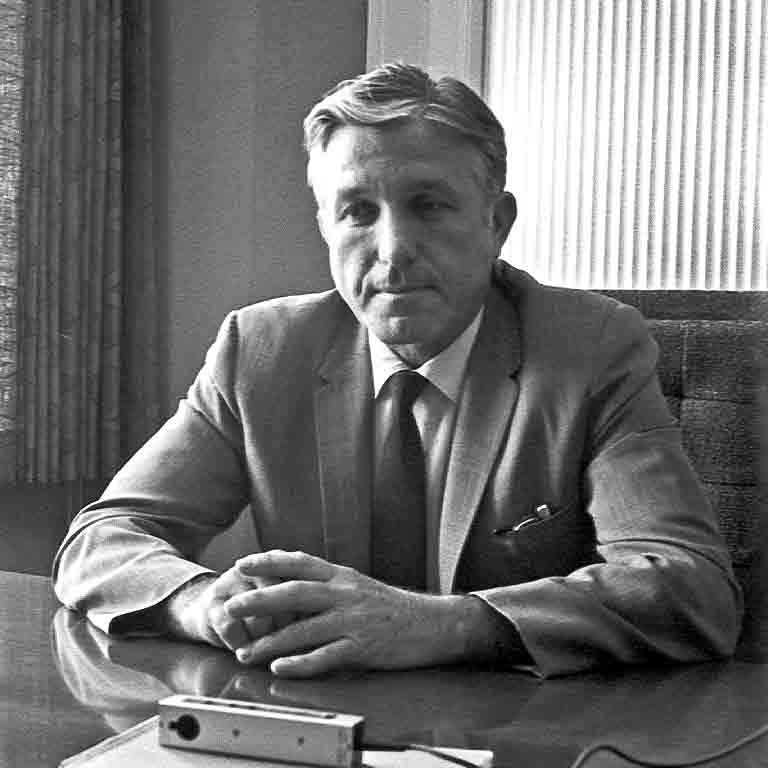 Whitcomb was born in Hayden, Indiana, in 1917. He came to Indiana University in 1939 intending to study law. With the outbreak of World War II, he left the university to serve in the Army Air Corps, becoming a navigator on B-17 bombers. He arrived in the Philippines just a few weeks before the Japanese began their conquest. When Whitcomb's base was overrun by the Japanese, he and other Americans were driven into the Bataan Peninsula. When the remaining American forces surrendered, Whitcomb was not one of them.
Whitcomb and two others escaped from Bataan in a row boat and went to Corregidor. When Corregidor fell to the Japanese, again Whitcomb was one of several to escape being taken prisoner. This time he did so by swimming for eight hours across the sea to get back to the mainland. Then began his journey of eluding Japanese forces as he and a small group made their way across the country, got a small sailboat to make it to China, and were eventually captured by the Japanese. Beaten and tortured but believed to be a civilian, Whitcomb was sent to China and then India before being repatriated. He arrived back in the United States in December of 1943. He eventually returned to the Philippines as part of the American invasion force.
After the war, Whitcomb served in the Army Reserves until 1977 when he retired as a colonel. Whitcomb had returned to IU and graduated from the Law School in 1950, and the same year was elected to his first political office as a member of the Indiana State Senate. He later became Indiana Secretary of State, and was elected the forty-third Governor of the State of Indiana in 1968.
After his time in public office, Whitcomb returned to his law practice, retiring in 1985, and took up sailing as his hobby. In 1995, he sailed around the world.
To read more about Whitcomb's military service read his autobiographical account of the war, Escape from Corregidor.